Whats New for MS Teams at Microsoft Ignite 2022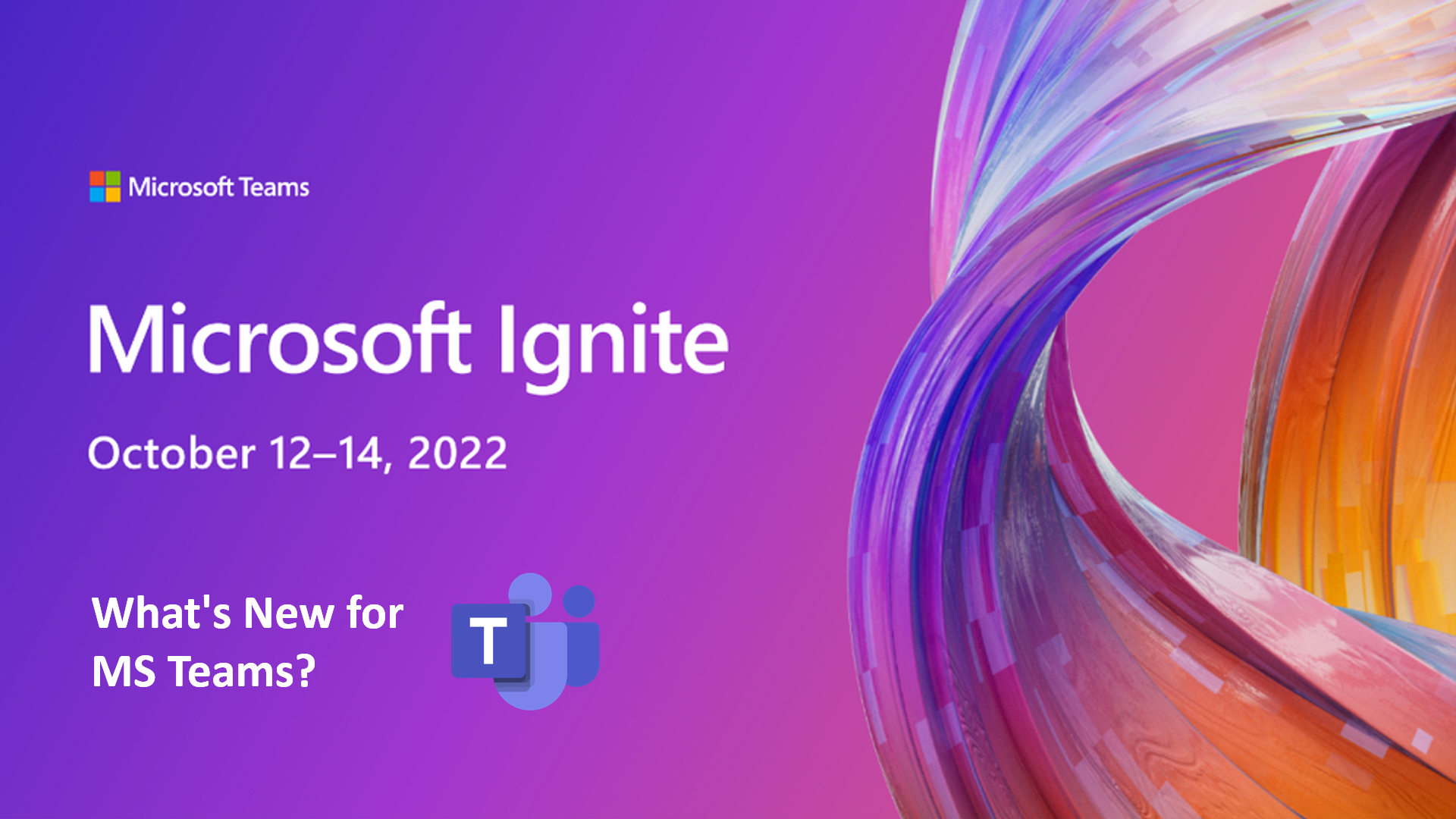 Overview
Microsoft Ignite has got new features and enhancements for everyone. Microsoft Teams has got exciting announcements that will roll out in near future. It is a time to gear up for what's coming our way.
Last year, 450+ new capabilities were added to Microsoft Teams, and Ignite has more to add to the list.
Keynote from Satya Nadella
Satya Nadella had outlined a statement, which says it all for what to expect from Ignite.
Do more with less
He touched on 5 aspects as a major offering of Microsoft Cloud.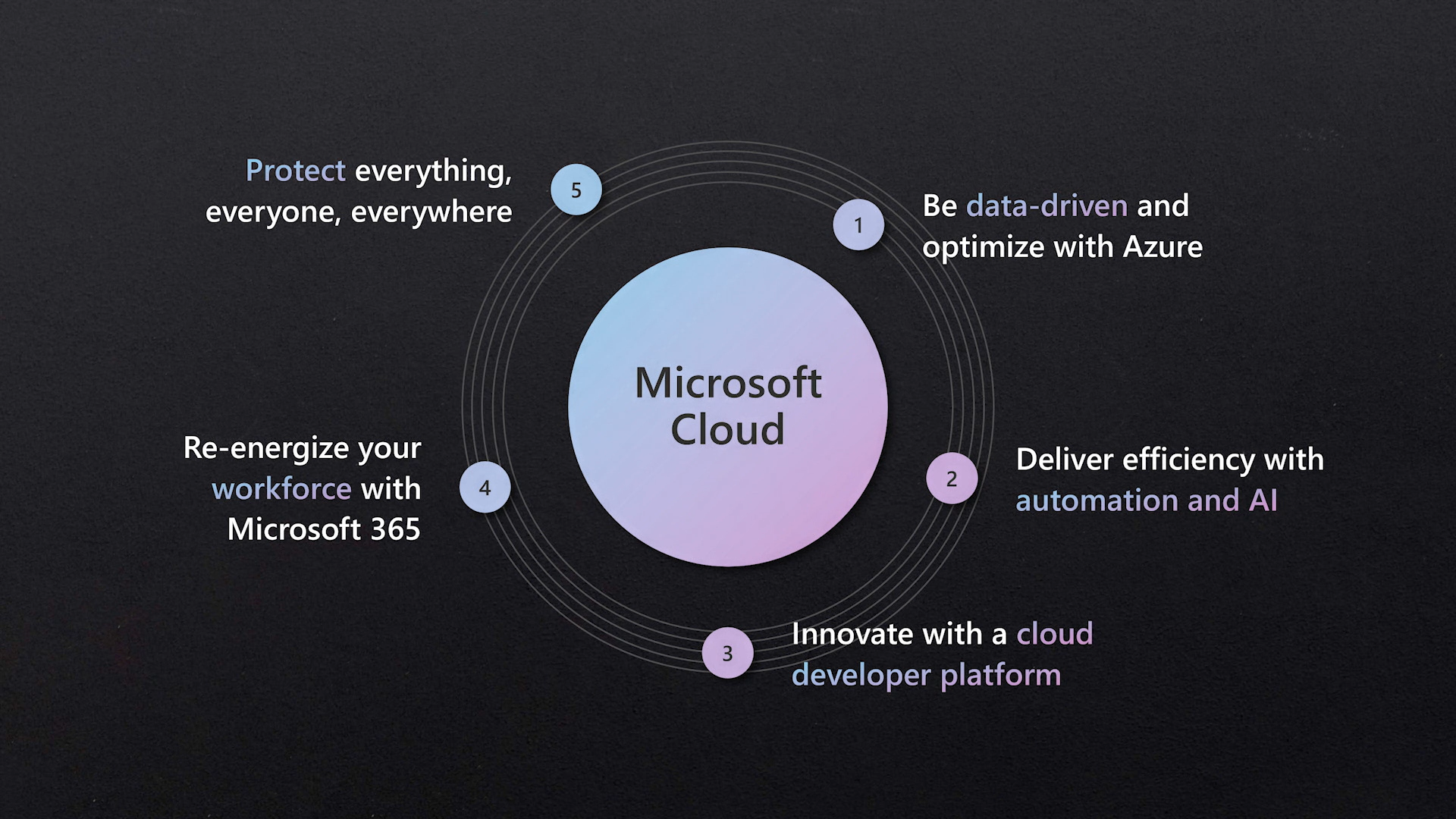 Point# 4 Re-energize your workforce with Microsoft 365 was my area of interest that focuses on 3 main pillars: Microsoft 365, Microsoft Teams, and Microsoft Viva.
In this article, I will brief you on new features in Microsoft Teams.
Mesh Avatars
This feature is in private preview but will help you to create the Avatar that will represent you during the meetings without being on camera all the time.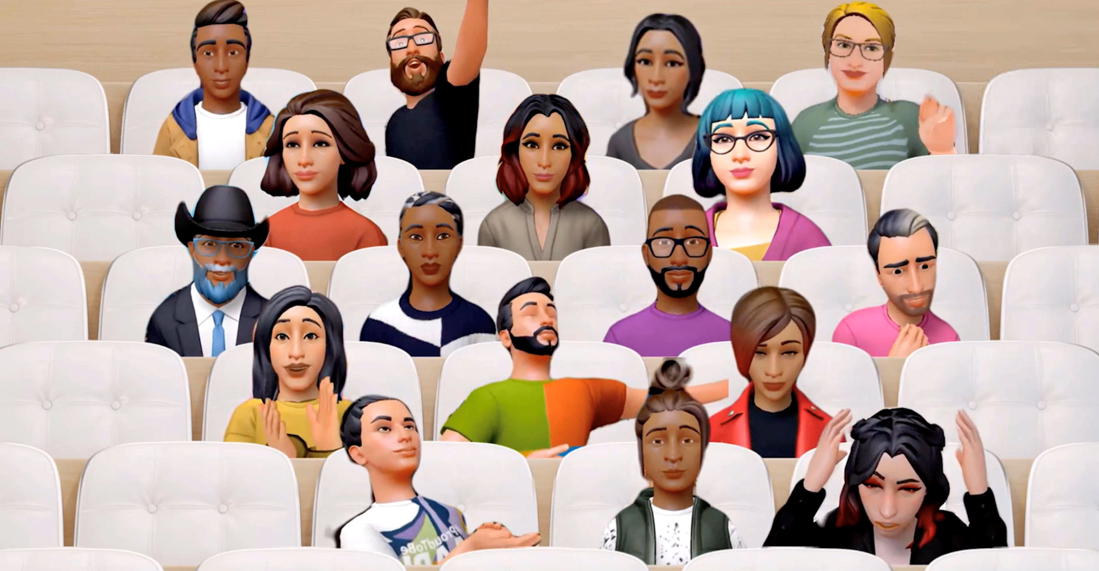 With the Avatars app in the Microsoft Teams app store, you can design up to 3 unique avatars from a variety of customization options by defining your physical attribute and accessories, giving Avatar your personal touch. During the meeting, you can choose from a wide range of gestures to react to topics.
How to get the Avatars?
It is available in the standard Teams meeting experience for private preview customers. Organizations can opt into this from Teams Technical Access Program (TAP).
Microsoft Teams Premium
This will make meetings more personalized with:
Meeting guides: You can pick the right meeting experience e.g., a client call, a brainstorming meeting, or Help Desk support
Brand the meeting experience: You can define custom logos and backgrounds for the Teams lobby, custom backgrounds at an organizational level, and custom scenes for Together mode.
Meeting intelligent recap: This gives personalized highlights from Teams meetings.
AI-generated tasks: Action items are automatically assigned from meetings
Intelligent playback: This feature will automatically generate chapters to easily navigate a Teams meeting recording.
Personalized insights: From meeting recordings, it highlights important moments. E.g. where you were mentioned, when people joined and left, a screen was shared, etc.
Live Translations for captions: 40 languages will be supported for real-time translations. This will help users to read live captions in their language.
Advanced meeting protection: This feature will safeguard confidential meetings.
Microsoft Teams Premium add-on will be available in preview in December 2022.
New Teams Meeting Features
Below will be the features we will experience soon in Teams meetings:
Cameo: This will help to integrate Teams camera feed into PowerPoint live presentation.
Excel Live: Allows teams to collaboratively edit Excel workbooks in real-time, within the meeting window.
Chat and Collaboration Features
There were few exciting chat and collaboration features demonstrated:
Video clips: Record, send, and view the short, lightweight, rich video clips.
Expanded reactions: Over 800 Teams emojis will be available to express your feelings
Suggested replies: Currently only available on 1:1 chat. Will also appear in group chats.
Schedule send: Enables users to manually select the future date and time that they would like a chat message to be delivered. Now in GA.
mention @everyone: In a group chat, a single notification will be sent to all users in a group.
Improved Channel Experience
Teams channel experience now will be modern and more engaging.
Microsoft Places
A new workplace app to optimize spaces for hybrid work. This will help colleagues in below ways:
Set their location preference from where they will be working (remote or office), based on days or hours.
Ability to see the workspaces other users have booked, so someone can book one nearby.
Wayfinding and navigation help within the office location.
Teams Platform for Developers
Teams Live Share SDK, which will allow developers to turn any app, when shared in a Teams meeting, into a real-time, multi-user collaborative experience.
Extension of Teams apps to Outlook and Office
Using the Teams 2.0 JS SDK developers can now build production apps that extend Teams Pages and Message Extensions across Teams, Outlook and Office using a single app and deployment model.
Teams Toolkit in Visual Studio
Microsoft Teams Toolkit is now a part of Visual Studio.
Summary
I hope these new features excites you as well. It is a time to gear up for what's coming our way.
References